With safety and durability in mind we have designed the benchmark in hot oil unit control and safety. It incorporates an easy to read LCD display with the power of a computer, it is designed to control all the functions of a hot oil unit or kill/pump truck and connect to your mobile device through a built in wi-fi that will allow password protected monitoring by other personnel while on site. When the unit is enabled it monitors and provides safety shutdowns for all primary unit systems such as high temperature, high pressure or limited flow.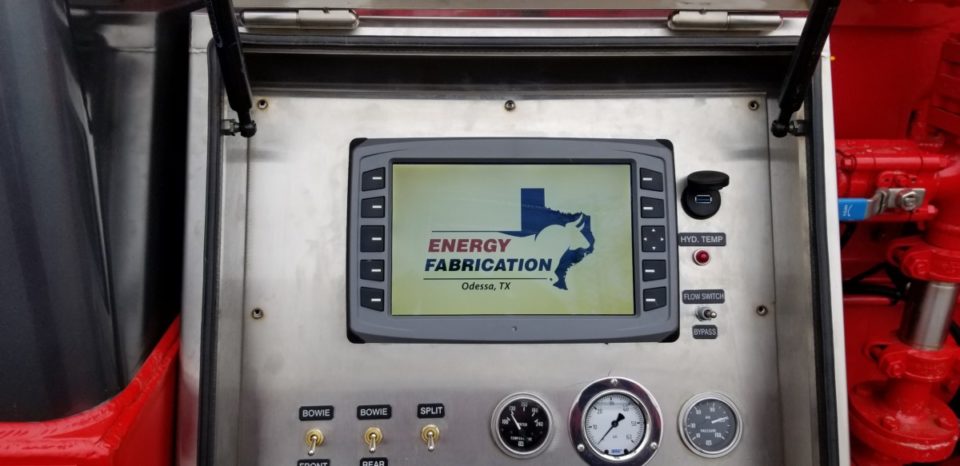 High Visibility red bar graphs allow the operator to easily determine the displayed readings along with a corresponding numeric value. Bar graphs are displayed in English and metric for all users. The 10 x 6 display has an IP67 rating to ensure resistance to harsh environments and provide longevity. This new control system is housed in our new SST enclosure and steel cabinet which is fully lockable to prevent tampering.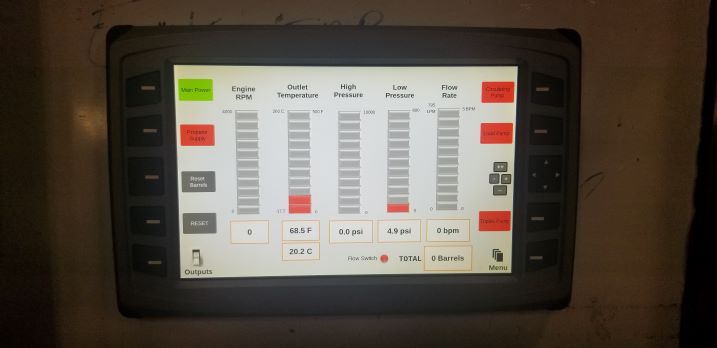 The wifi function of the new control system will enable users from their cell phone or tablet, to view all unit parameters and save and share the information in a graph or log. Easy updates from 2.0 USB port which allows you to update as needed. Call for pricing today.
Can be retrofitted to your existing equipment.
About Energy Fabrication.:
In business since 1991 and incorporated since 1992, Energy Fabrication, Inc. has established itself as one of the industries leading manufacturer of fluid heating and transport equipment. Over the years, Energy Fabrication, Inc. has evolved into a manufacturer that recognizes the special needs of oil & gas industry. Based in Odessa, TX, servicing Texas and shipping worldwide, Energy Fabrication, Inc. is committed to giving each of its customers the service and attention that is required from the ever-changing demands of the oil & gas industry. As technology continues to mold the methods of oil & gas production and as the efficiency and profit margins continue dictate how the industry responds to cutting edge inovations, Energy Fabrication, Inc. will continue to strive to stay on the leading edge.